Tufin simplifies management of some of the largest, most complex networks in the world, consisting of thousands of firewall and network devices and emerging hybrid cloud infrastructures. Enterprises select the company's Tufin Orchestration Suite™ to increase agility in the face of ever-changing business demands while maintaining a robust security posture. The Suite reduces the attack surface and meets the need for greater visibility into secure and reliable application connectivity. With over 2,000 customers since its inception, Tufin's network security automation enables enterprises to implement changes in minutes instead of days, while improving their security posture and business agility. The Tufin cloud product, Tufin SecureCloud is a major addition to the Tufin Orchestration Suite, and is the only platform that unifies security policy management across on-premises, cloud-native, and hybrid cloud. Companies no longer need to compromise agility for security. With SecureCloud's policy-centric automation-based approach, organizations can ensure their cloud-native, hybrid cloud, and Kubernetes applications are properly configured and secure.
FREE Tool: Gain Visibility into Firewall Policy Changes
FREE Tool
Download Tufin's Firewall Change Tracker for real-time monitoring of multiple vendors' firewalls, public cloud security groups and SDN policy changes – all from a single dashboard: https://www.tufin.com/firewall-change-tracker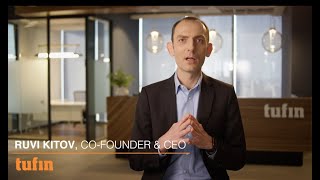 Watch Tufin CEO and Co-founder Ruvi Kitov as he introduces the challenges network and security leaders face today and how to address these challenges with policy-based automation.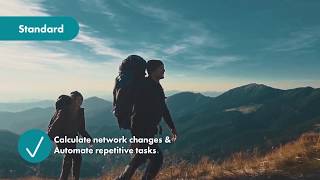 Automating network changes is essential to reduce manual labor and enable digital transformation initiatives. Getting to zero touch automation is a journey, but Tufin can prepare you and provide the right level of equipment and support. Learn more on how Tufin helps enterprise customers with some of the largest, most complex hybrid networks.