As cloud adoption accelerates, organizations are increasingly reliant on cloud-based services and infrastructures. Yet, organizations often end up with a heterogeneous set of technologies in use, with disparate security controls in various cloud environments. Fortinet Dynamic Cloud Security Solutions provide the necessary visibility and control across cloud infrastructures, enabling secure applications and connectivity from data center to cloud.
Platform Security
As infrastructures diversify new technologies and tools are added to the network, expanding the attack surface. Organizations need a single pane of glass to gain visibility and define consistent security policies throughout the entire infrastructure to effectively manage risk.
Application Security
The growing number of applications built a variety cloud infrastructures necessitates consistent application security. Advanced application layer security controls offer organizations the confidence to choose cloud platforms based on their business priorities, not security limitations. 
Network Security
Organizations using an array of cloud infrastructures and shifting toward multi-cloud environments require secure network connectivity across different locations to abstract physical boundaries while protecting the confidentiality of communications. 
Security for Microsoft 365 
Dynamic Cloud Security



Hosted by

Sean Hong
Regional Director Strategic Alliance - Cloud, Fortinet

Day 2 – 22 Oct: 1330 – 1415

View Full Agenda 




Go to Auditorium

Cloud Adoption and Digital Innovation

Daniel Schrader
Director Product Marketing for Public Cloud Solutions, Fortinet


Day 2 – 22 Oct: 1330 – 1415

View Full Agenda 




Go to Auditorium

Securing your SAP Cloud Workload

Matthias Czwikla
Head of Global SAP Sales, Fortinet


Day 2 – 22 Oct: 1330 – 1415

View Full Agenda 




Go to Auditorium

Enterprise Cloud Adoption with Security as Priority Zero

Stefan Avgoustakis
Security Specialist Solution Architect, AWS


Day 2 – 22 Oct: 1330 – 1415

View Full Agenda 




Go to Auditorium

Securing E-learning with Alibaba Cloud and Fortinet

Dr Derek Wang
General Manager, Alibaba Cloud Singapore


Day 2 – 22 Oct: 1330 – 1415

View Full Agenda 




Go to Auditorium
FortiCWP Trial License
Get a 60 Days FREE FortiCWP (Cloud Workload Protection) Trial License
To gain visibility of your security posture across AWS / Azure / Google cloud platform.
Get it HERE

FortiCWP overview, please click HERE

Terms & Conditions:

Fortinet reserves the right to terminate the offer or to amend the terms and conditions of the offer without prior notice.
Fortinet reserves its full and final rights in this offer in case of any disputes.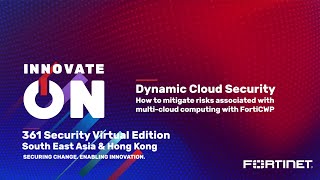 In this virtual booth, you can understand how FortiCWP can help to mitigate risk associated with Multi-cloud computing including misconfigurations, malware data in storage, compliance reporting and suspicious activity.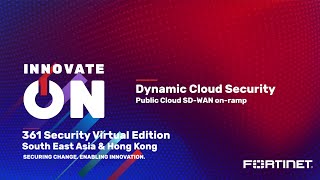 We demonstrate SD-WAN for optimal and reliable connectivity between on-premise and public cloud environment. Show how IPSEC-VPN is configured on Fortigate-VM connecting to Microsoft Azure in parallel to ExpressRoute as a back-up.