Fortinet utilizes artificial intelligence of varying types, in various locations for complementary purposes. From the global threat intelligence in our FortiGuard Labs to inline security controls deployed throughout the organization and even centralized advanced threat detection and response in the SOC, advanced analytics help your security solutions and teams keep pace with an accelerating threat landscape.

AI in FortiGuard Labs

For a decade our global threat researchers have been applying machine learning, artificial neural networks and other advanced analytics to generate global threat intelligence that powers our threat prevention products.

AI Deployed Inline

Fortinet utilizes machine learning in particular, built directly into our Web Application Firewall and Endpoint Protection Platform to provide behavioral based prevention in complement to traditional techniques.

AI for Advanced Threat Detection

Combining distributed sensors with centralized big data analytics, Fortinet enables organizations to apply machine learning, artificial neural networks and other analytics in order to detect the cyber threats targeting them.

AI to Speed Response

To ensure a timely response to threats, despite a profusion of security products and scarcity of cyber security professionals, Fortinet offers single pane of glass visibility, analytics and automation across the Security Fabric, multi-vendor environments and well-defined security processes.

Website: AI Driven Security
AI-Enabled Security Operations Centre

Aamir Lakhani
Senior Security Strategist, Fortinet

Day 2 – 22 Oct:
1020 – 1155



CTAP on eMail
Cyber Treat Assessment Program (CTAP) on eMail
Chance to Get a Complimentary CTAP on eMail
Now more than ever, bad actors are looking to exploit email. Organizations need to prepare for threats, including phishing, ransomware, business email compromise, and advanced threats. Attackers leverage social engineering tricks, compromised web links, and weaponized files to exploit users who work remotely and rely on email communications more than ever before.
For IT leaders, including email and system administrators, there are two ways to determine if a solution is ready—wait for an attack or take the proactive step of performing an assessment. An email risk assessment can help teams better understand security, productivity and utilization.

Get it HERE

CTAP on eMail overview, please click HERE

Terms & Conditions:

The first 5 end user registration for available country will entitle the CTAP on eMail.
Fortinet reserves the right to terminate the offer or to amend the terms and conditions of the offer without prior notice.
Fortinet reserves its full and final rights in this offer in case of any disputes.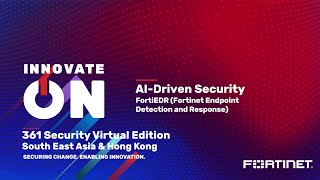 Advanced attacks typically take only minutes if not seconds to infect and compromise your endpoints. Enterprise need an advanced endpoint security solution that not only can prevent and detect, but block malicious actions in real time, automatically, without causing alert fatigue. Watch this short demo to see how FortiEDR can detect and block ransomware and other file-less attacks to stop the breach in real time.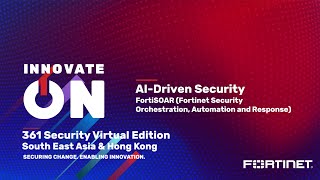 In this demo, you will learn about FortiSOAR features including advanced Incident and Case management, playbooks and connectors for Security Orchestration and Automation, workflow and team collaboration helping enterprise streamline SOC efficiencies with accelerated incident response.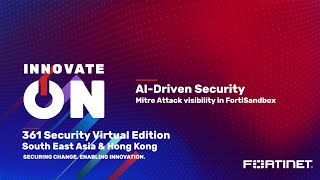 In this demo, you will see how malicious information is correlated against the mitre attack and presented in the FortiSandbox User Interface to help enterprise identify threats quickly.